2023 Annual Spring Gala
Save the Date!
The New Rochelle YMCA 2023 Annual Spring Gala is coming up on April 20 from 6:30 - 10:30pm at The Surf Club on The South Sound, New Rochelle.
Silent and Live Auction, Music, Dancing, and More!
Holiday Camp
PROGRAM INFORMATION
YMCA School Holiday Camps are offered on most teacher workdays and holidays. The program operates at our branch located on 50 Weyman Ave in New Rochelle. Children spend camp time swimming, playing games, participating in sports and arts and crafts.There is plenty of outside time, STEM activities and active fun to keep your child engaged all day long.
Holiday Camp operates from 9:00AM to 5:00PM and is offered for ages 5 - 12.
Our Programs
Our Programs
The New Rochelle YMCA has a wide variety or programs for adults and children. Find a program that is right for you!
Upcoming Events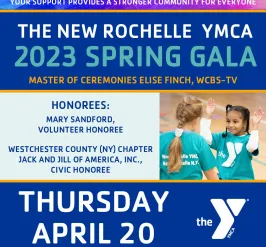 -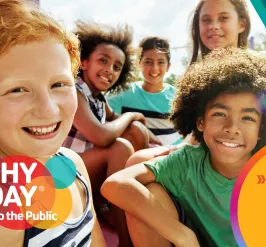 -