Setting a strong foundation for learning
Quality childcare is the cornerstone of the YMCA and we are proud to offer Universal Pre-Kindergarten (UPK) for children in our community. The New Rochelle YMCA Universal Pre-K Program offers a child-centered approach to learning based on an understanding of  the individual needs and diverse strengths of young children.  It follows the guidelines of the National Association for the Education of Young Children.
About the Program
In our UPK program, children will be in contact with highly qualified, certified teachers and personnel. The  curriculum emerges from the things that fascinate children—what they see, what they wonder about, what they develop theories about. Intentional practices nurture children's cultural identities and augment their growth in all developmental domains. Children participate in hands-on activities that encourage collaboration and problem-solving, both in the classroom and beyond.
Our UPK sessions are broken down into AM and PM sessions, running from 9:00AM to 11:30AM or 12:30PM to 3:00PM respectively and meet from September to June. Students will learn many of the foundations for school including reading, mathematics, working in a classroom and the alphabet.
Enrollment
Students can either enroll privately or through the New Rochelle Board of Education. New Rochelle City residents can choose to have their children enrolled in our program through the New Rochelle Board of Education.
Pre-K Registration Form English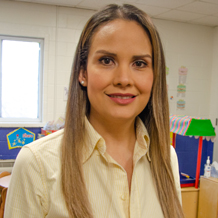 Nedavia Franco is our UPKAM for the UPKPM teacher at the New Rochelle YMCA. She has her Bachelor of Science in Early Childhood Education, as well as her Bilingual Education Certificate Extension (Spanish/English) from Monroe College. She has experience teaching at P.S. 306 in the Bronx and has her New York State Certification in Early Childhood Development.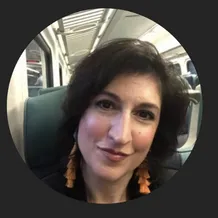 Doreen Manzilla is our UPK2 teacher. Her years of experience and her specialty in literacy have enhanced our already rigorous program. She earned her Master of Science degree in Early Childhood Education from Lehman College with an emphasis on Literacy Studies; she was awarded the 2017 Recipient of The Lute Graduate Research Aware for her exemplary work in Literacy, Counseling and Special Education. She received her Bachelor Degree at Lehman College as well, graduating Summa Cum Laude and a member of the Phi Beta Kappa National Honor Society. Here she earned her initial certification in Early Childhood Education. Her teaching experience is varied, including both private and public facilities bringing to our program a wealth of knowledge.